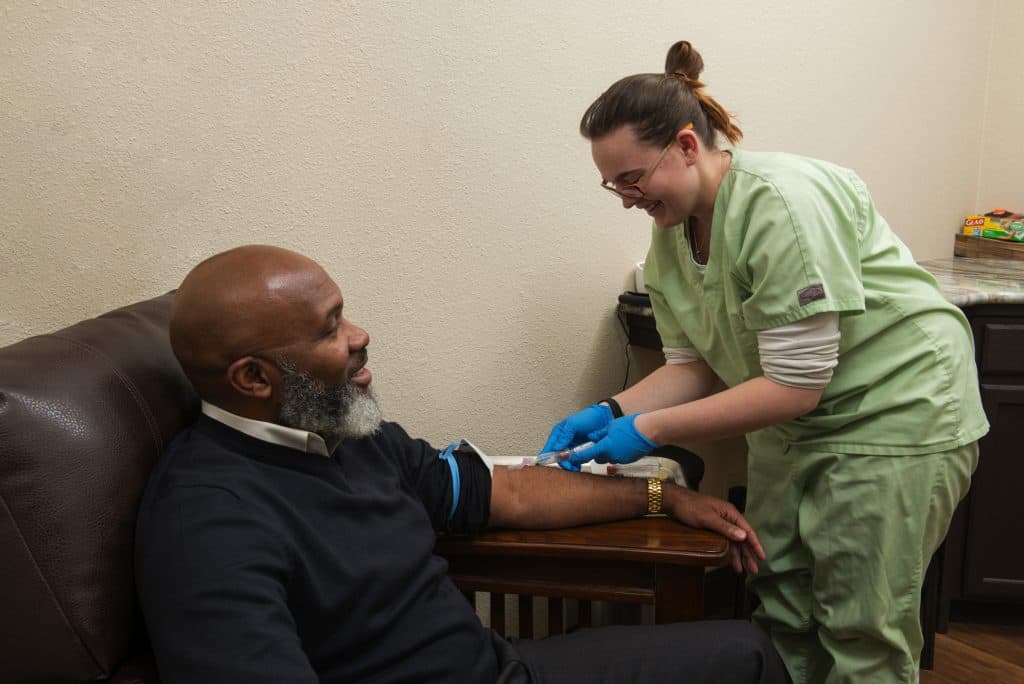 In-House Labs
What is the Advantage of In-House Labs?
We do not have the send the patient elsewhere to draw labs.  This increases convenience for the patient and saves a great deal of time.  Patient does not need to wait for a referral to process and schedule another appointment with a lab.  In addition, our staff draws similar panels hundreds of times a month and becomes highly efficient at our customized process.  This increases safety, accuracy, comfort, efficiency, and eliminates confusion when communicating with outside labs.  Our customized and accurate results provide a precise blueprint that our Provider can rely on to analyze the issue, develop an effective plan to resolve the problem, and deliver safe and high quality healthcare options to achieve a patient's unique needs and goals.
Lab work is often needed when considering hormone therapy, weight loss, or complicated health issues.  Having easy access to our labs provides fast and accurate results that assist the provider in determining the underlying health issues.  Our goal is not to mask problems by simply treating the symptoms, but instead to take a detailed look at every aspect of a patients health related to the issue and determine the root cause and create an effective plan to resolve the issue.